Congratulations to School Committee member Janice Terry who retired last night. She started her service to DRRSD 30 years ago! #WeAreDR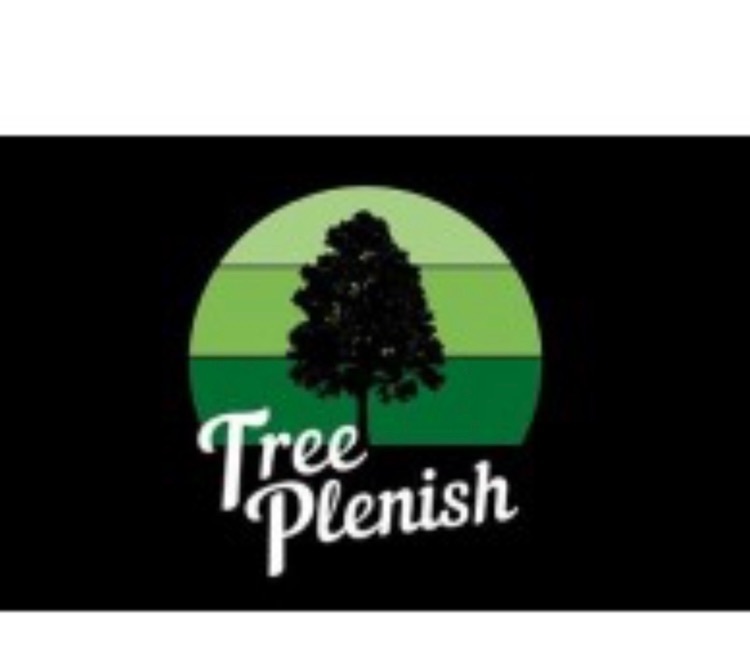 DR SCHOOLS SURVEY The results of this 5-minute survey will be very helpful to our Strategic Planning work. Anyone in our two towns or any alumni can complete it. The deadline is March 7. Thank you! #WeAreDR 💚💛
https://www.surveymonkey.com/r/DRRSD-POG

The timing of tomorrow's forecasted snowstorm is right during our morning commute. Out of an abundance of caution, I am canceling school for Tuesday, February 28. I hope everyone enjoys the snow day, especially the high school seniors, and remains safe. Thank you! We Are DR! Bill Runey, Superintendent.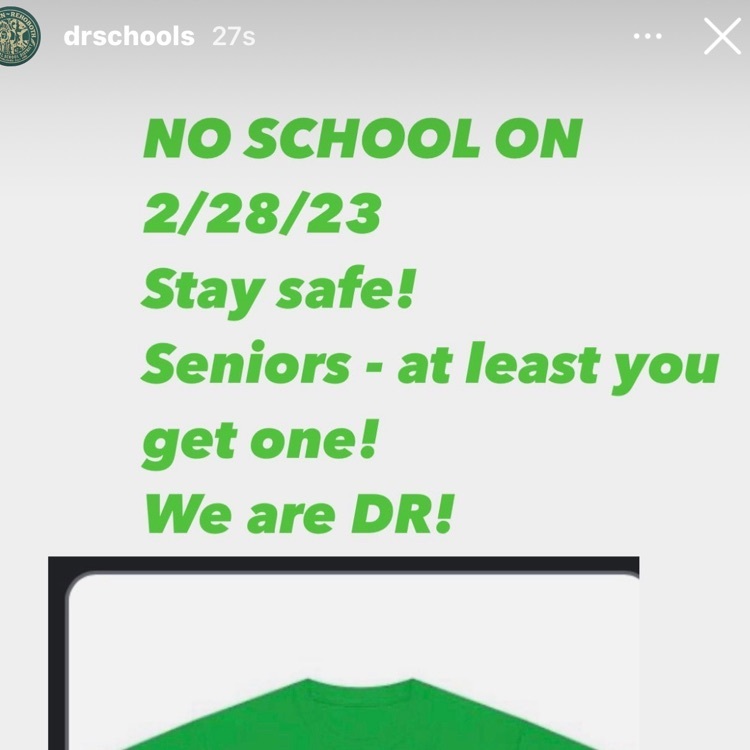 We took our #WeAreDR message on the road today to the #Stonehill College Employment Fair! We had interest from several education majors and college students who want to join us ASAP as substitute teachers. #WeAreDR 💚💛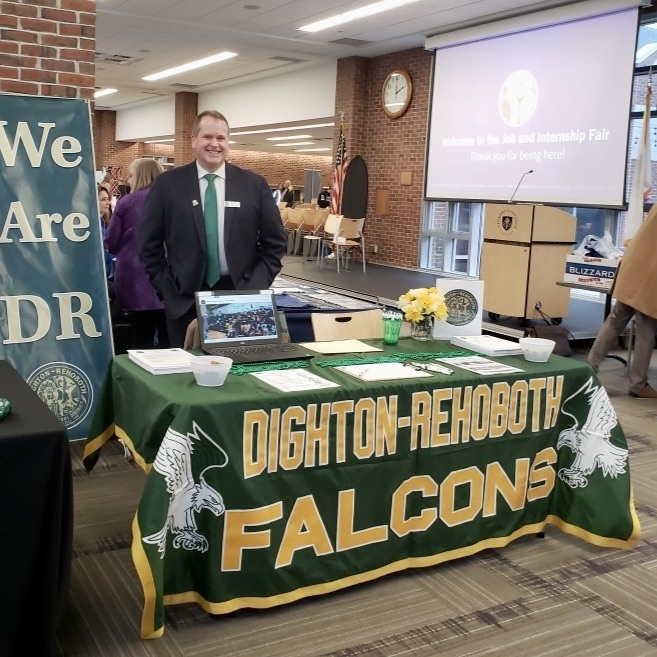 When administrators, teachers, school counselors and other mental health professionals collaborate, our Dighton-Rehoboth students succeed! The DRRSD wants to take a moment to recognize our school counselors, clinicians, and all of our other professionals who contribute to our students' success including the Speech and Language Pathologists, Occupational Therapists, Physical Therapists, Reading Specialists, and our Adapted Physical Education Instructors. Together, WeAreDR! Thank you for making such a positive impact on our students and school community!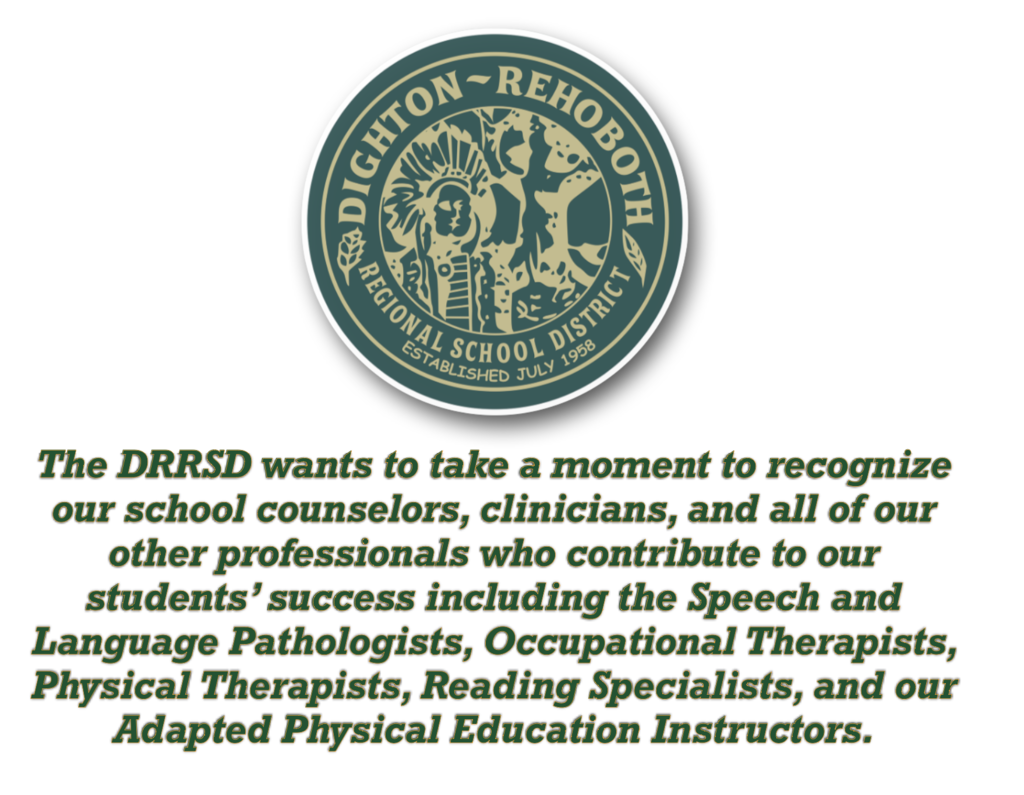 Dighton-Rehoboth REC Night at DR! Youth players are invited to come cheer on the Dighton-Rehoboth High School Falcons Basketball Teams!! BOYS: FRIDAY, FEBRUARY 3RD AT 6:30PM GIRLS: FRIDAY, FEBRUARY 10TH AT 6:30PM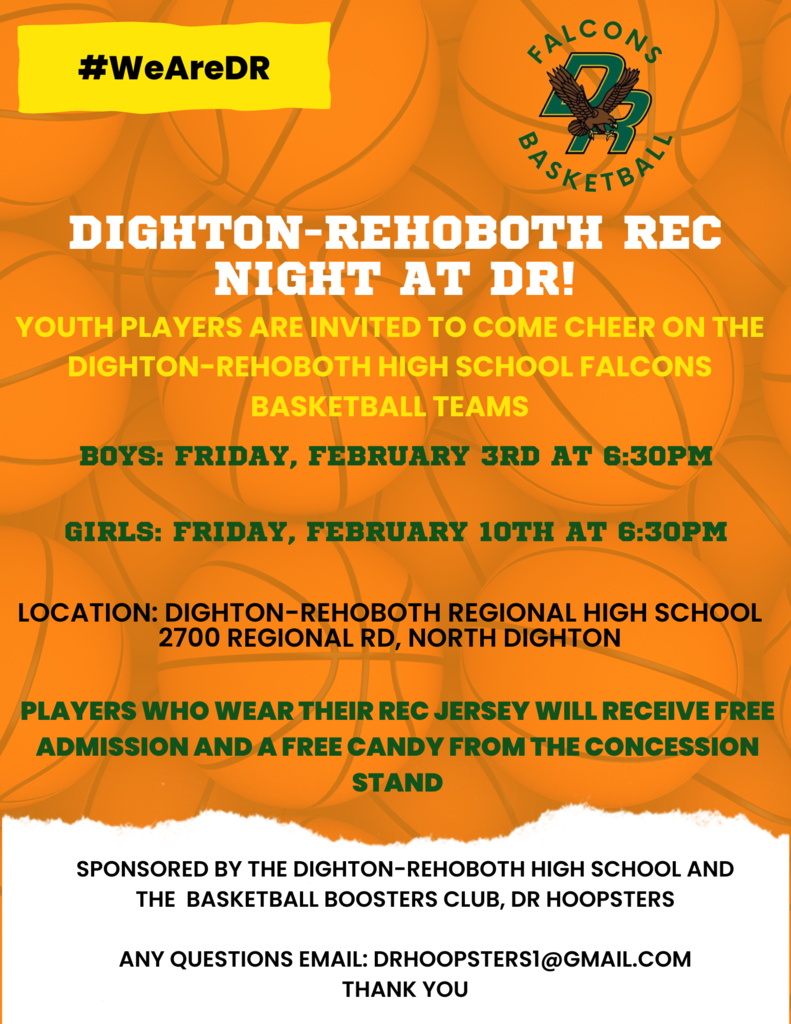 Congratulations to Lucy and Kianna for these outstanding achievements! #WeAreDR 💚💛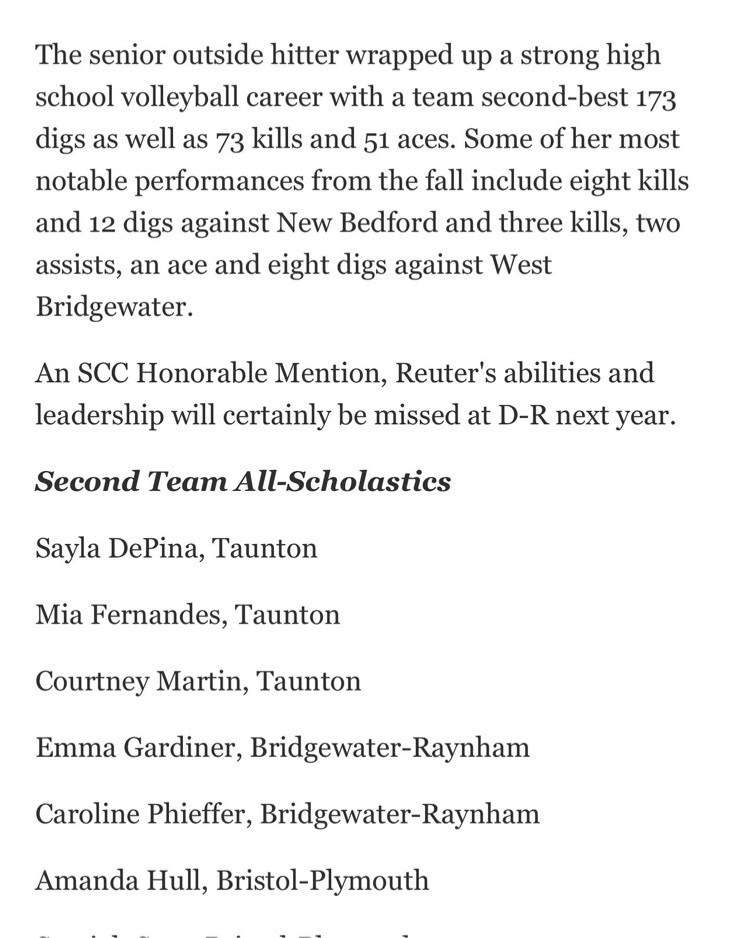 The Dighton Rehoboth Community extends its thoughts, prayers, and deepest sympathies to the Bristol Plymouth school community. There are few tragedies greater than a life taken too soon. Should any DR students or staff need support in the wake of this incident, please reach out to your Principal or Superintendent Runey.

It is Law Enforcement Appreciation Day! The Dighton Rehoboth Public Schools thank you! Your commitment to ensuring the well-being of our students and staff is greatly appreciated. Your bravery, courage, and selflessness are an inspiration to us all. We are grateful for your tireless efforts to serve and protect us and are thankful to have such dedicated and courageous individuals in our midst. Thank you for your service.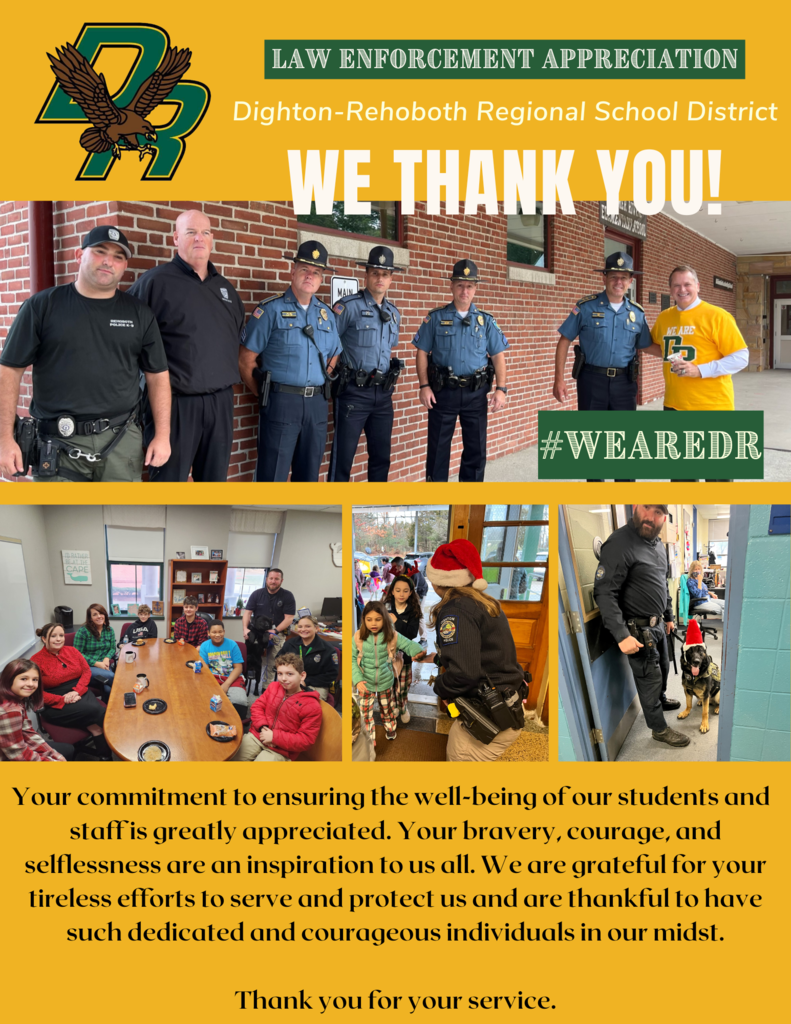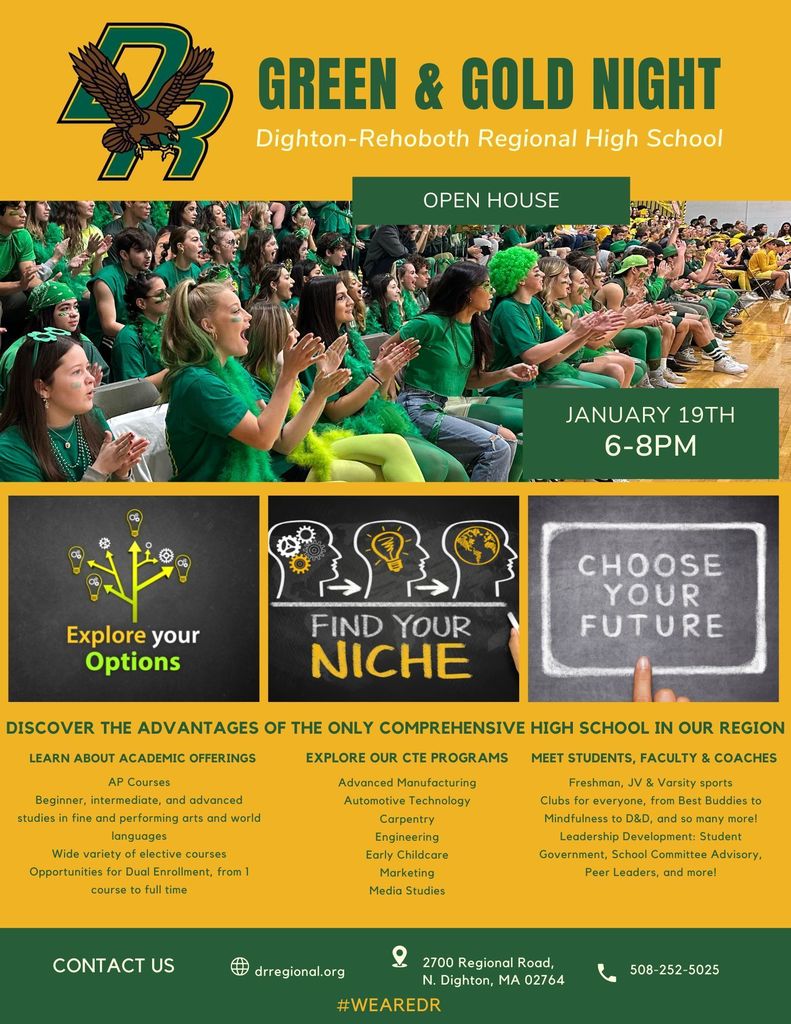 DR Basketball players and fans please follow this link to a custom online apparel store. Everyone can order apparel to show their Falcon Basketball Spirit! The store is open from today until Dec 18th. The items will be distributed at home basketball games at DR High School.
https://drbball2022.itemorder.com/shop/sale/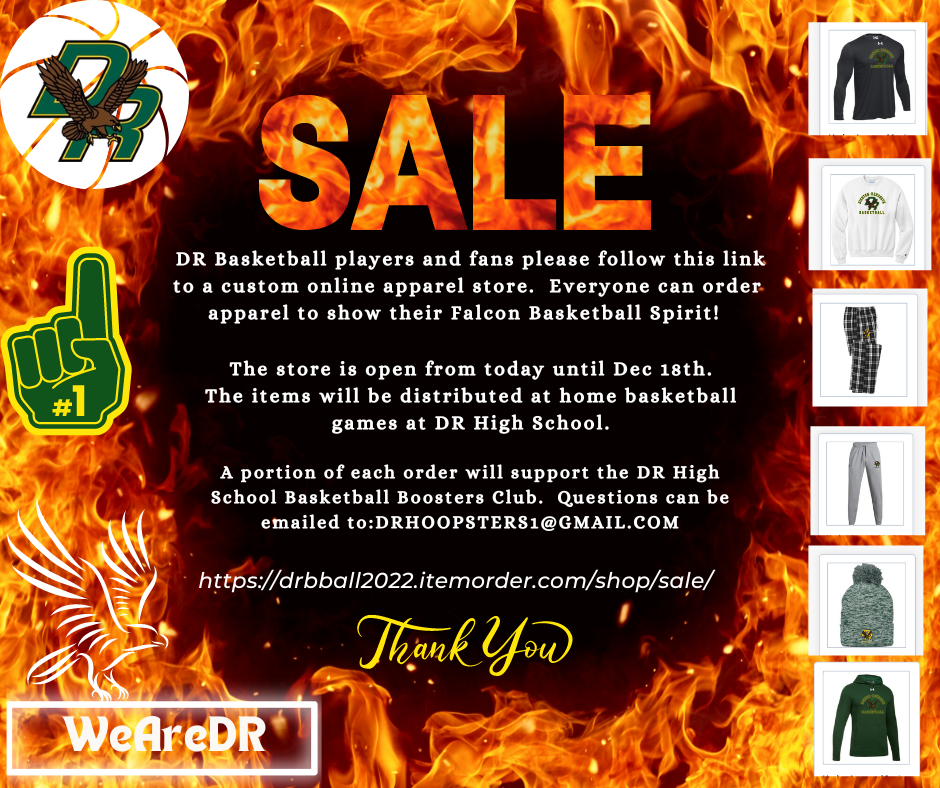 This post is about two of the amazing aspects of our high school: our Career & Technical Education (CTE) programs and giving spirit of our students. One of our seniors, Jack, wanted to make our new Superintendent, Bill Runey, feel welcomed, so he worked with the teachers in Carpentry and Advanced Manufacturing to create this beautifully framed (and autographed 😊) DR Falcons mirror. Our CTE programs give our students the competitive advantage no matter whether they are bound for college, careers, or the military! Thank you to the CTE teachers, Mr. Gouveia, Mr. Arnold, and Mr. Calvin for giving Jack the supports to turn his kindness into a tangible sign that We Are DR! Join us for the high school's Green & Gold Night open house at 6pm on January 19 to see even more evidence of how great our high school is!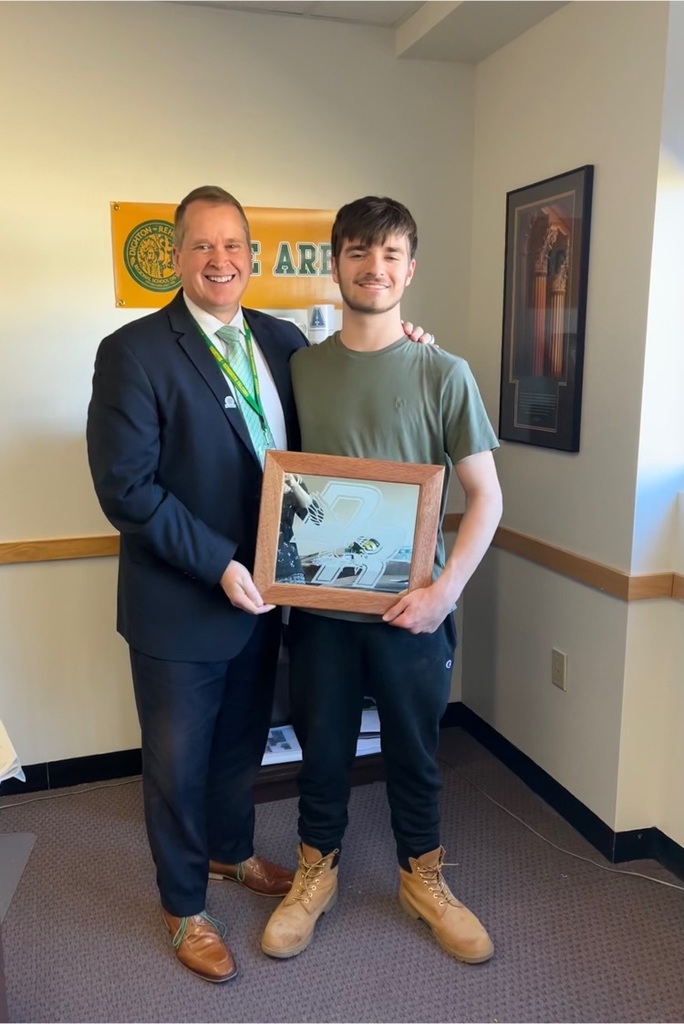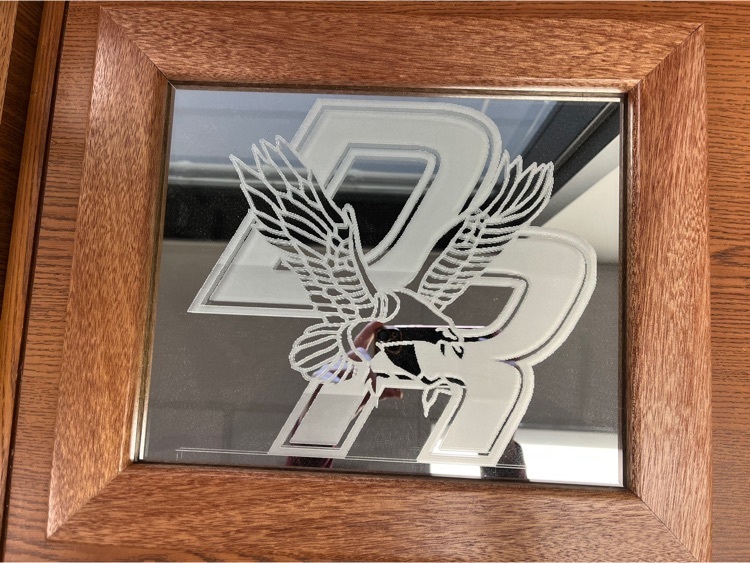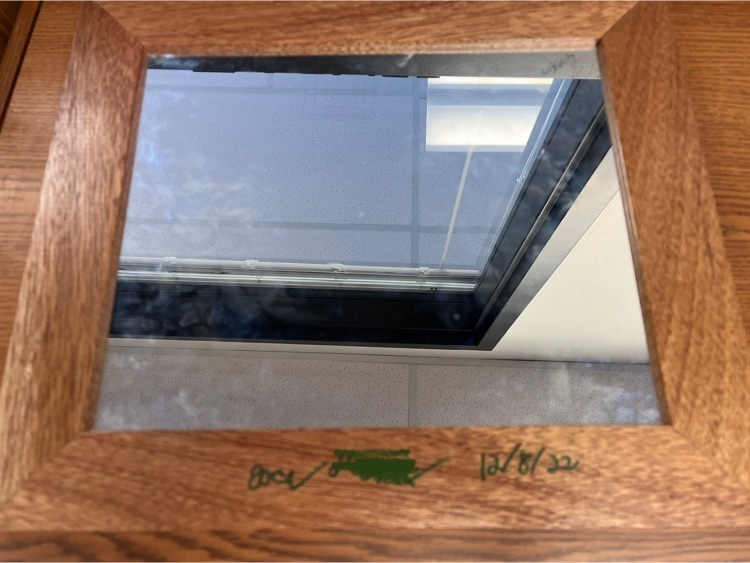 The DRRHS Best Buddies held their Cookie exchange get together tonight. Holiday music played while students socialized and exchanged cookies. Such a great night!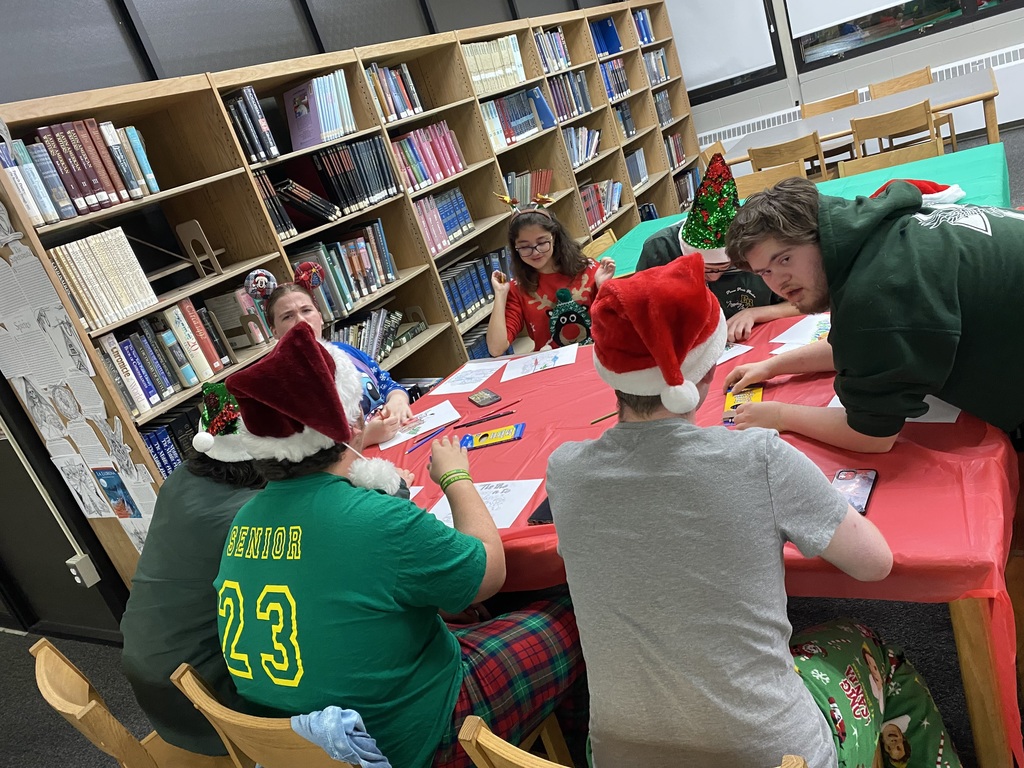 The Dighton Rehoboth Regional School District is proud to announce that the Dighton-Rehoboth High School Field Hockey team is the October 2022 recipient of the We Are DRiven to Serve award for Community Service. The Dighton Rehoboth Girls' Field Hockey team, composed of 27 players, is being recognized for the We Are DRiven to Serve award for Community Service because during September (childhood cancer awareness month), the team organized and hosted a bake sale and donated the profits to the Izzy Foundation.Since 2011, this national foundation, based in Providence, has provided support to families dealing with pediatric cancer. Coach Meghan Marcotte said, "We know that many families have children who are battling cancer, and that researchers are still searching for a cure for cancer. In addition, many families utilize the Izzy Room at Hasbro Children's Hospital while their children are being treated." "Of the many tragedies in our world today, pediatric cancer is one of the most difficult. The child and their family are robbed of so many special moments. Our Field Hockey team's commitment to the Izzy Foundation is a way to help comfort those families in true We Are DR fashion," offered Superintendent Bill Runey. The DRRHS Field Hockey team has a special connection with the Izzy Foundation. Emma Wheeler, a DR alumni, played field hockey and was in treatment at Hasbro Children's Hospital the same time as Izzy. Each year, the team tries to put together a fundraiser to raise money for childhood cancer research and the Izzy Foundation.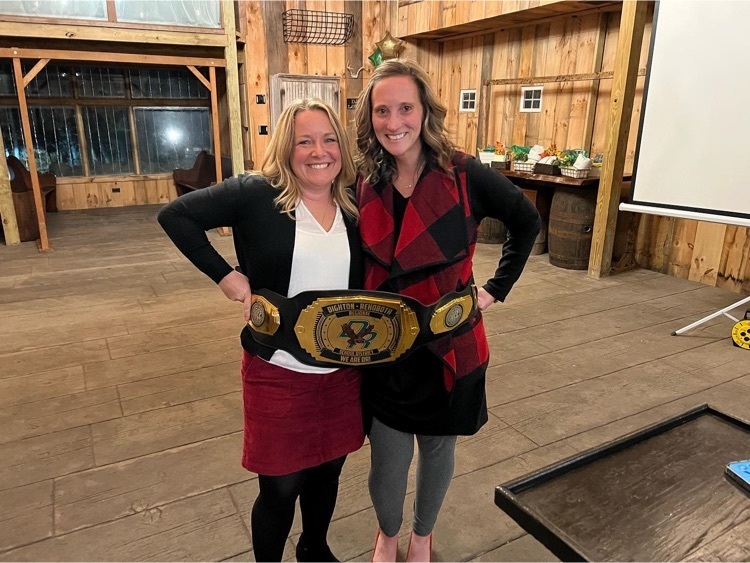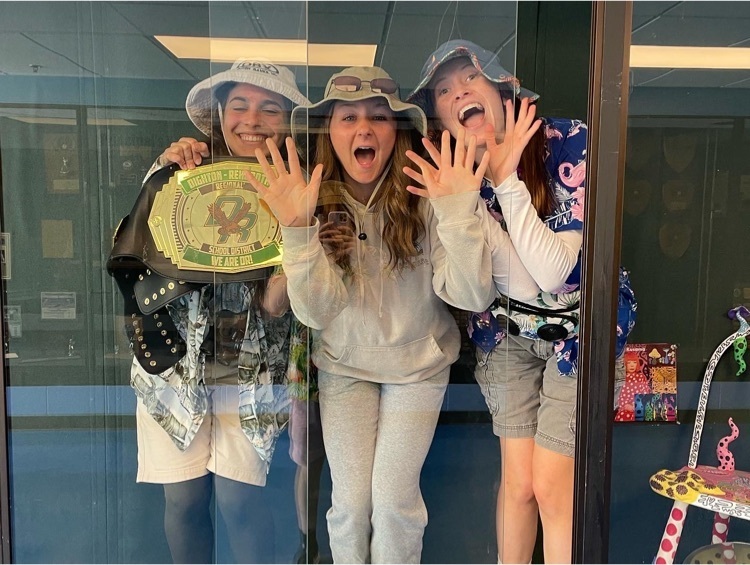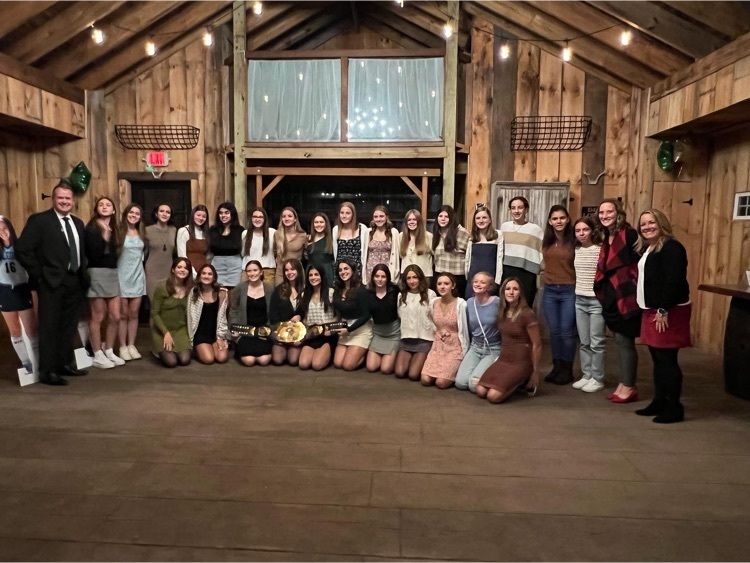 The Dighton-Rehoboth Regional High School Theatre Company didn't disappoint on opening night! Shout out to our outstanding cast and crew of the Lost Girl. If you didn't catch it tonight, come on out tomorrow!! #WeareDR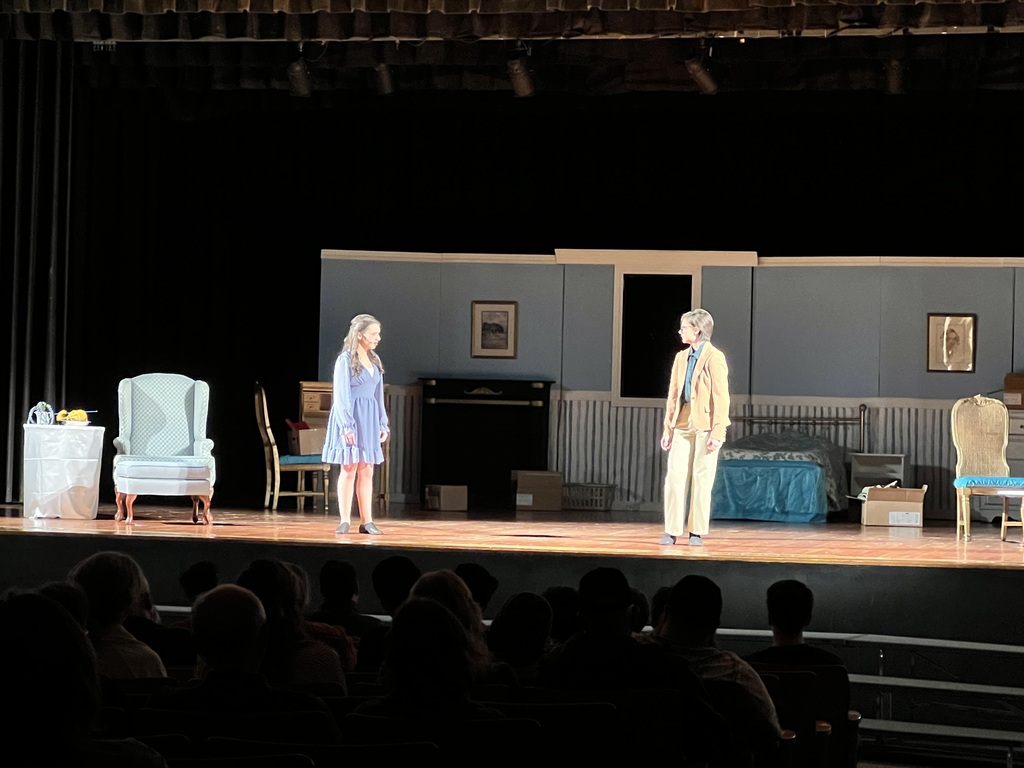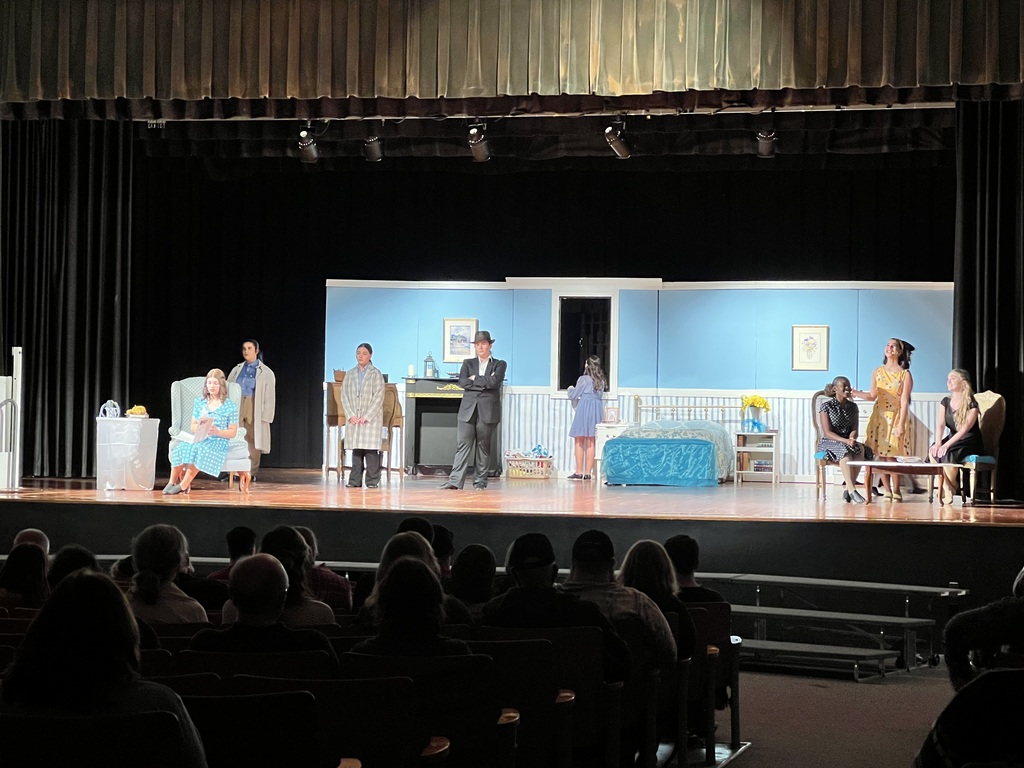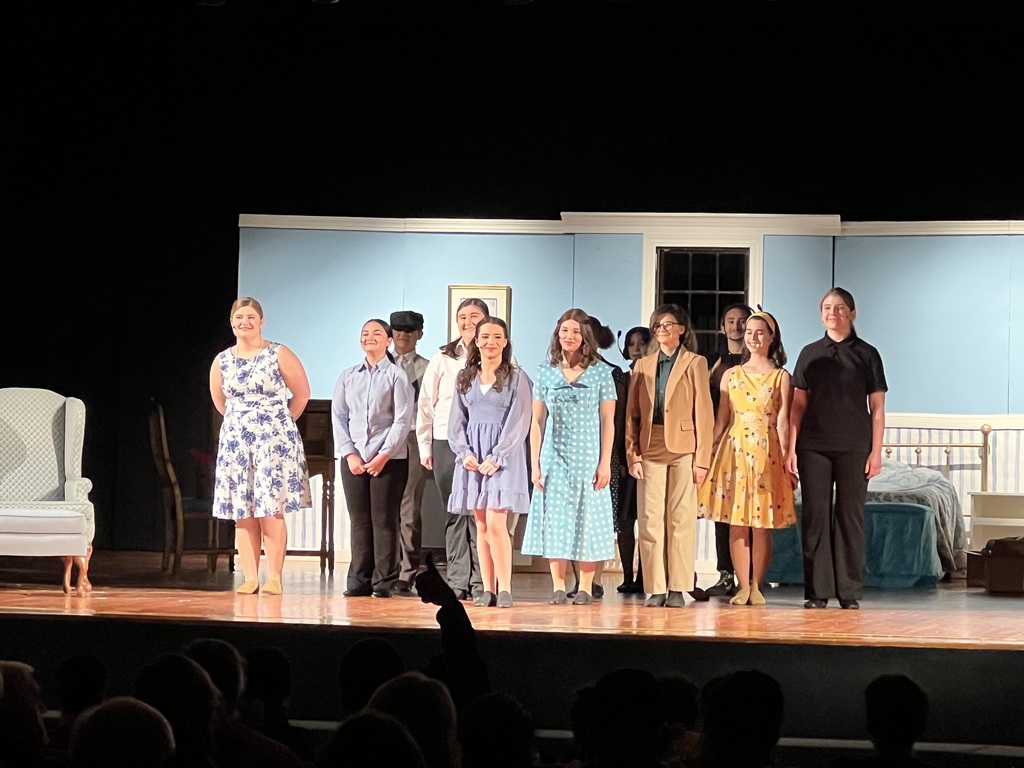 Dighton Rehoboth's 7th and 8th grade students were treated to a great presentation from DRRHS on the outstanding academic, vocational, extracurricular, and social opportunities available to them at our high school. Our students and families from grades 7 & 8 are invited to DR's first annual Green & Gold Night Open House to be held on Thursday, January 19 from 6pm to 8pm. See this "Save the Date" flyer for more details. Additional specifics will be provided in early January. #WeAreDR 💚💛

Kudos to our DR student reps and administrators who put on a great presentation to grades 7 & 8 in both of our Middle Schools today! The focus was two-fold: to reinforce that #WeAreDR and that #YouBelongHere! Parents and families should save the date of Thursday, January 19 for our first-annual "Green & Gold Open House" to see firsthand how DR has so much to offer in terms of rigorous academic preparation, state of the art vocational offerings, and a tremendous school culture built on the arts, athletics, and student government/clubs! Join us on January 19 at 6pm to see for yourself! 💚💛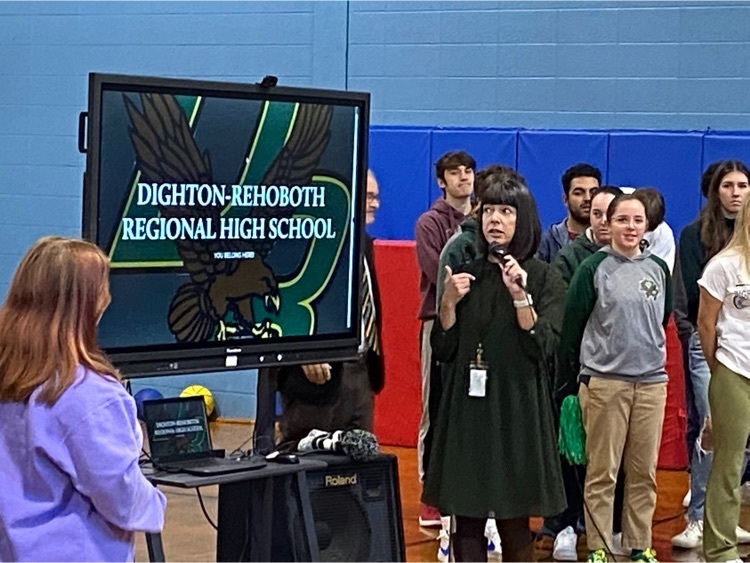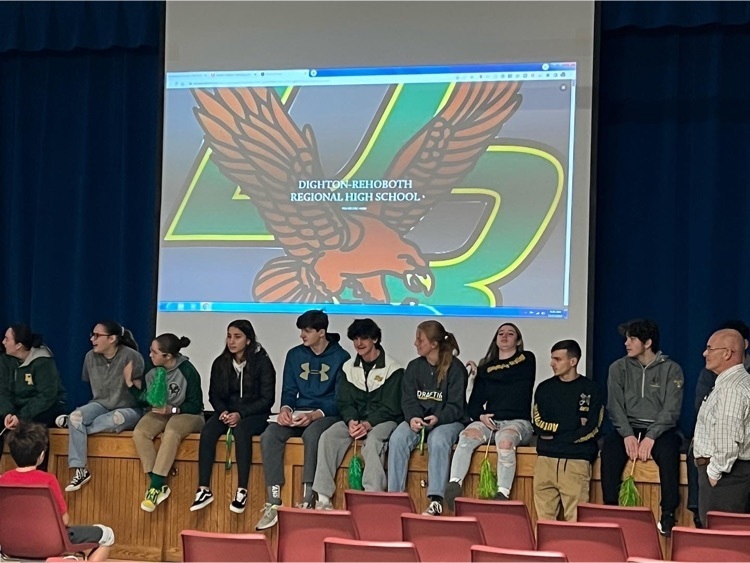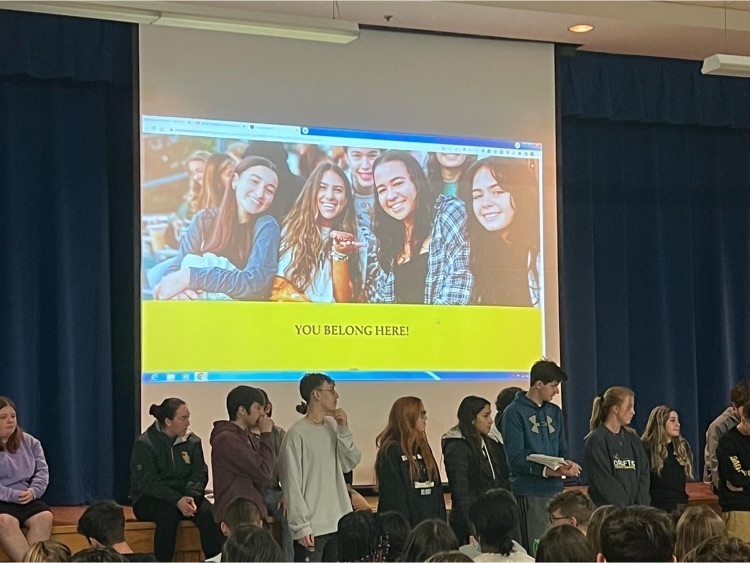 The Dighton Rehoboth Regional School District thanks Veterans and their families 🇺🇸 #WeAreDR